Based on the deep knowledge in pipeline transportation fundamentals and liquids surge dissemination principles, as well as valve supply and repair experience, combined with deep research on axial flow check valve construction, Dipper Valve and Atlas Ltd. have researched and developed axial flow type pilot operated surge relief valve as well as gas loaded relief valve. Based on the "Oil and Gas Pipe Key Equipment Localizing Manufacturing Project" platform, the Dipper Valve has undertaken the localizing manufacturing of nitrogen loaded surge relief valve. This valve has passed the National Energy Bureau technical verification and it meets the technical level of the same kind products that are being manufactured worldwide. This product can be applied in marketable oil transportation pipelines, pump stations, storage facilities and other liquid mediums.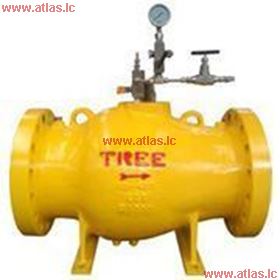 Nominal Diameter: NPS3"~NPS 16"
Pressure Rating: Class150~Class1500
Product Feature: ①National Energy Bureau And China National Petroleum Corporation "Oil And Gas Pipe Key Equipment Localizing Manufacturing Project" products; ②Automatic pressure relief, automatic close function; ③Pressure signal automatic measure and alarm function; ④Temperature stable function.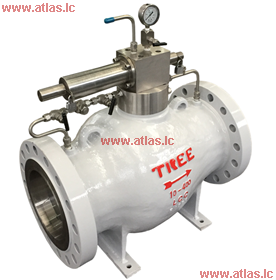 Nominal Diameter: 3"~16"
Pressure Rating: Class 150~Class 1500
Product Feature: ①Two national innovative patent, two national utility model patent; ②No external energy, automatic quick pressure relief and slow closing; ③Originated design valve position displacement signal displacement and transmission function; ④Adjustable pilot valve open and close speed, suit for different application.