The emergency shutdown valve is an essential safety device, that works at petroleum and natural gas well site.
It is aimed to reliably shutdown of natural gas, regulator stations stable operation, long transmission pipe transportation safety shut off, so that it's protects pipeline and ensures equipment safe long term running. When the system pressure is higher than set limit or lower than the lowest set limit, the valve will automatically close to prevent natural gas (medium) leakage.
Atlas Engeneering Group as a long term reliable Dealer for Dipper Valve can provide ball valve of ESD type as well as ESD valve of standard type according to different application to protect wellhead, station and equipment.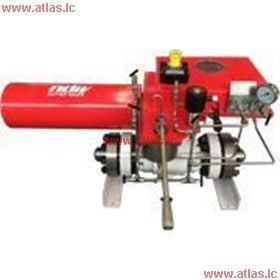 Nominal Diameter: DN50~DN100(NPS2"~NPS4")
Pressure Rating: PN1.6~PN42.0MPa(Class150~Class2500)
Product Feature: ①National innovation fund support project; ②Sichuan provincial key technology innovation project; ③Self-supporting spring actuator reliable shutdown wellhead gas supply under unmanned and no extra power supply field environment; ④Independent intellectual property right, guarantee the product reliable and safe running under extreme environment.